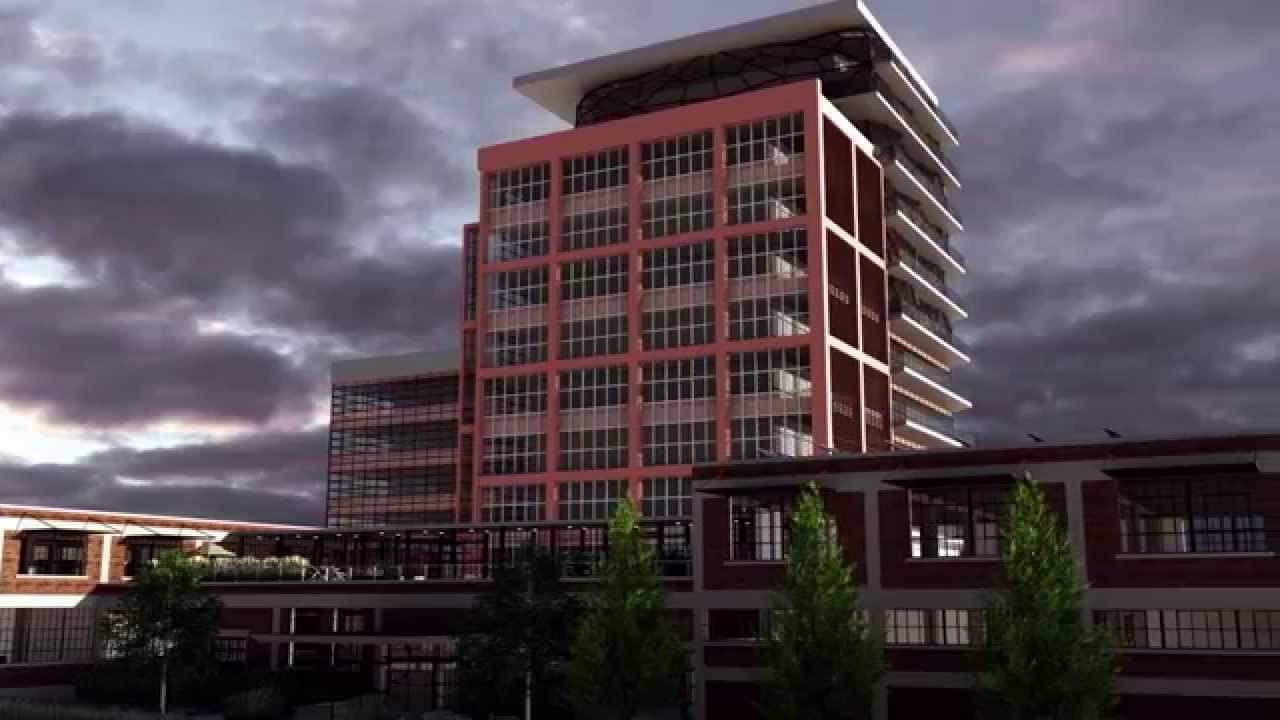 Photo: Ottawa Innovation Centre – Ottawa.ca
If you have ever been on the transit way between the Ottawa Parkway and downtown, you've passed by Mechanicsville and probably didn't even know it. In fact, you may have even thought that you were in the community of Hintonburg, which is actually directly south of Mechanicsville.
Mechanicsville is located along Scott Street, just north of Hintonburg . According to The Mechanicsville Community Association website, its boundaries are the Parkway to the North, O-train to the East, Scott Street to the South, and Parkdale Avenue to the West.
Mechanicsville is perhaps one of the smallest neighbourhoods I've written about so far in my Featured Ottawa Neighbourhoods Series, as it encompasses roughly only 8 streets in total. However, what makes this neighbourhood so compelling is its position relative to downtown and its enormous potential for development.
Historically, Mechanicsville was first settled around 1875 as a subdivision of Nepean. It grew when displaced residents moved in after the 1900 Hull-Ottawa Fire, which destroyed two-thirds of Hull and one-fifth of Ottawa. By 1911, the City of Ottawa annexed Mechanicsville from Nepean, and it became home to many of Ottawa's blue collar workers.
The houses in Mechanicsville were small and modest, as you would expect of a working class neighbourhood. When the National Capital Commission (NCC) began building the Ottawa River Parkway, a large portion of Mechanicsville that was located along the waterfront was destroyed to accommodate this new road, reducing the overall size of the community.
Today, Mechanicsville is joining Ottawa's plans for intensification. It is an eclectic mix of all types of housing - from freeholds and towns to apartment buildings. Like the surrounding communities of Wellington Village, Hintonburg and Westboro, you can see evidence of infills and renewal throughout the neighbourhood.
One of the biggest projects in Mechanicsville is the plan for Bayview Yards. Bayview Yards is a 16 acre piece of land that is currently home to a derelict city workshop and a massive area designated for a snow dump. The city is planning on building an innovation centre to house a 46,000 square foot complex that will house entrepreneurs, new companies, and more established firms. To learn about the plans and see the design concept click here.
Mechanicsville has all the right ingredients to be the next big thing in Ottawa real estate: it's five minutes from downtown by car (8 minutes by bicycle), is located along the LRT line, and is adjacent to the Ottawa River and its bike paths. Mechanicsville truly is a place where you can live, work, and play all within minutes from the downtown core.
To learn more about what Mechanicsville has to offer, please visit the Mechanicsville Community Association or get in touch with me. I'd be happy to show you around!