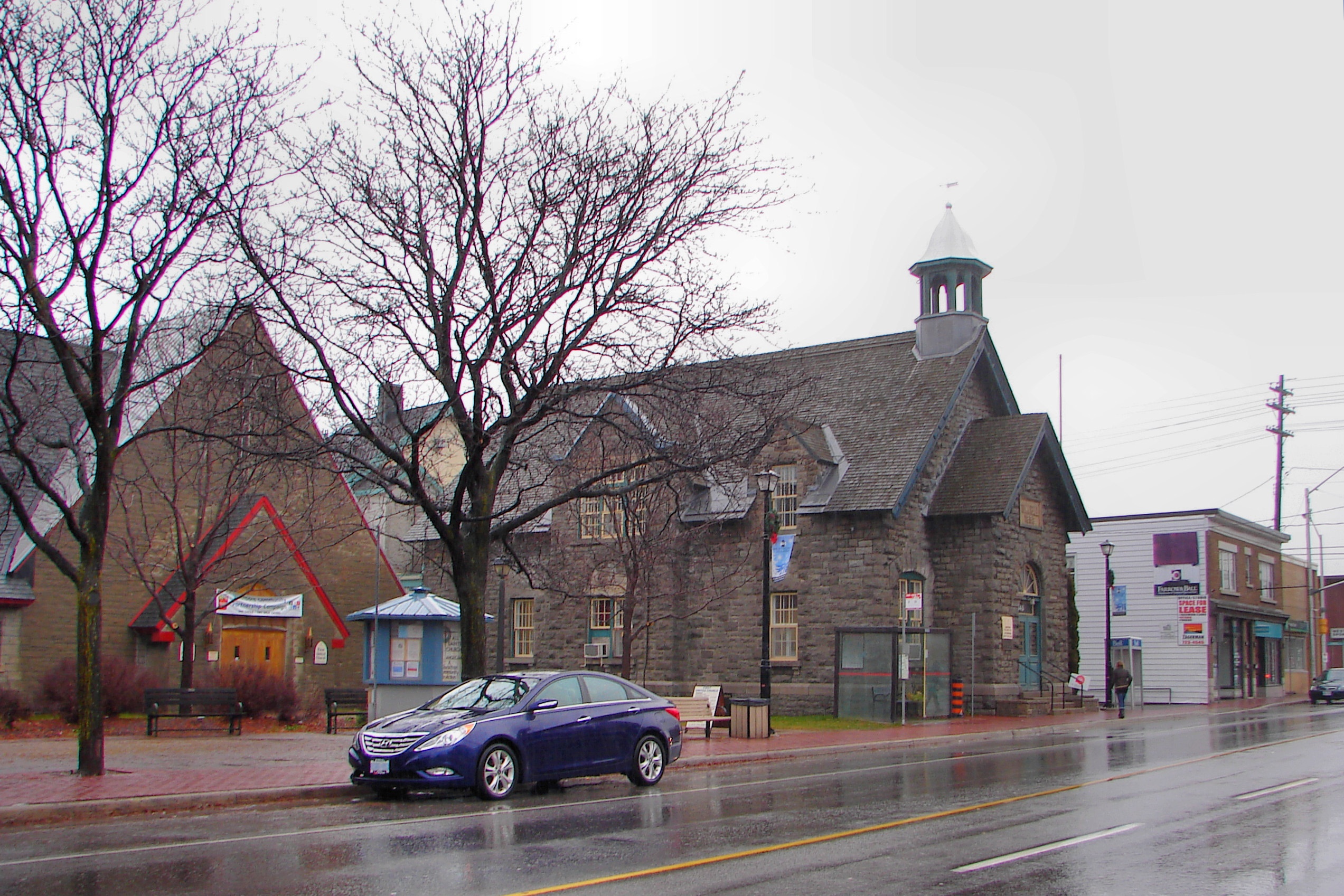 Former Westboro Town Hall. Image Credit: "Westboro Ottawa" by P199.
Westboro is a community that is located approximately 5 kilometres west of downtown Ottawa. Generally speaking, it is bordered by Island Park Drive to the East, Golden Avenue to the West, Carling Avenue to the South and the Ottawa River to the North. Often the areas of Wellington West and Hintonburg are mistaken as Westboro, since they all straddle Richmond Road or its continuation when it becomes Wellington Street.
Historically, Westboro was the centre of the Township of Nepean and the location of its Town Hall, which was built in 1896. In fact, the bell from the Town Hall eventually became corporate symbol for the City of Nepean until it was amalgamated into the City of Ottawa in 2001. The Nepean Town Hall still stands today and is located at 345 Richmond Road, near the corner of Richmond Road and Churchill Avenue (formerly Nepean's Main Street).
Westboro is an ideal community for young professionals and that is reflected in the average age and income of those living in the neighbourhood. The median age is 40 years old, with the majority of the residents between the ages of 20-50 years old, earning an average household income of $130,000/year. Ottawa's main transit line runs right through Westboro, providing residents with quick and easy access to all other parts of the city, including downtown.
The City of Ottawa's intensification plan is fully reflected in Westboro and the surrounding neighbourhoods. Condominium prices can start from $300,000, while singles and towns can be found from as low as $375,000. There is plenty of development including new condominiums and infills which are slowly modernizing the community and attracting new businesses. Westboro has almost everything you could ask for, including restaurants, bars/lounges, shopping, fitness facilities and so much more.
Options in Westboro include but are not limited to:
Restaurants:, Gezellig, Baker Street Café, Pure Kitchen, Village Cafe, The Savoy Brasserie, Lapointe Seafood Grill, Fratelli
Bars/Lounges: The Barley Mow, Churchill's, Whispers Pub and Eatery, Corner Bar and Grill, Clocktower Brew Pub, Trio Bistro and Lounge
Shopping: Bushtukah, MEC, baby EnRoute, NRML Select, Frank & Oak, Roots, Lulu Lemon, One Tooth Activewear
Fitness Facilities: Greco, Santosha Yoga, Pure Yoga, Snap Fitness, Metta Massage and Yoga Clinic, Ottawa Gymnastics Centre
Other: Loblaws, Shoppers Drug Mart, Starbucks, LCBO and more
If you love the outdoors, there are plenty of activities in and around Westboro for all seasons, especially along the Ottawa River. In the summer you can go to Westboro beach and enjoy the Westboro Beach Café, or you can hop on a bike and enjoy the paths that follow the river.
Whatever it is you like to do, chances are that Westboro has it. So if you ae looking to relocate to a neighbourhood that has it all and is also very close to the downtown, Westboro should be on your list. I'd be happy to show you around! Contact me anytime for more information.