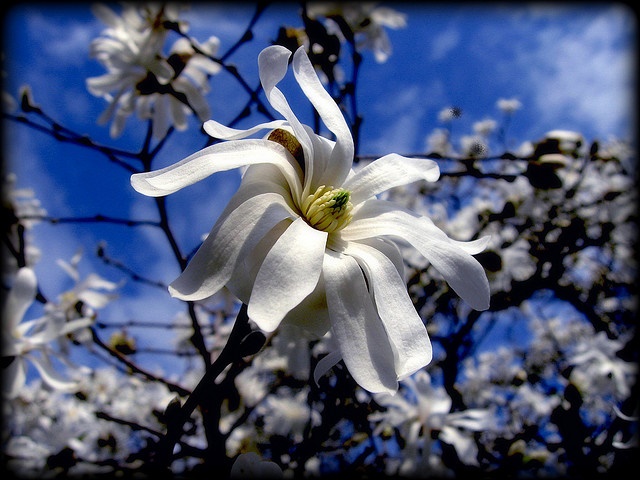 Unless you've been living in an igloo, you may have heard that this past February in Ottawa has been the coldest February since 1979 (Winterlude's inaugural year). The average temperature this past February was -16.8, almost 4 degrees colder than the historical average of -13. In fact, this year the Rideau Canal has been open since January 10, making it the longest open stretch in the last 45 years.
Thankfully, February is behind us, and warmer weather is on the horizon! Before we get to April showers and May flowers we need to deal with the spring thaw. Whether you are looking at purchasing a new home, or you simply want to maintain your existing one, you should inspect the following areas annually. The tail end of every the winter brings a lot of water with it. As the snow melts that water can find its way into your house. There are a few areas you will want to keep an eye on during the spring thaw.
Grading
Be sure to keep an eye on your basement, especially if you have noticed water pooling in the yard, as this is a clear sign of a grading problem. Proper grading creates a slope that carries water away from your home. If not done properly, you may find the water coming into your house through the foundation. To help alleviate this problem, make sure that you extend downspouts to discharge the water at least 2 meters from your foundation. You can also use rain barrels to capture the water coming from your roof. The long-term solution bring in a landscaper to re-grade your property.
Backflow
Backflow is another problem you want to avoid. Backflow can occur when too much storm water or melted snow causes the city's sewage system to back up into your house. The resulting sewage mess can be costly to clean up and is very unpleasant to deal with. Save yourself the trouble and make sure you have installed backflow preventers. If you don't have one, not to worry, because backflow preventers can be purchased from stores like Home Depot for as little as $16.
Roof
The roof can be particularly vulnerable during the winter, especially if it is older and not insulated properly. One of the more common causes of roof damage is ice dams, which is a wall of ice that forms at the edge of the roof. When heat from inside melts the snow on the roof, water runs down and refreezes at the roof's edge. Eventually, the ice builds up and blocks water from draining off the roof. This, in turn, forces the water into your home and can cause thousands of dollars of damage.
If you have attic access, the easiest way to track a potential leak is to go up there with a flashlight and look for the evidence. To minimize the chances of a leaky roof, clean out gutters by removing leaves, sticks and other debris so that melting snow and ice can flow freely. Install gutter guards to prevent debris from entering the gutter. Make sure your attic is well ventilated. If the attic is cold, there will be less melting and refreezing on the roof.
Proper care and maintenance will keep your home in good shape and ensure that you can get the best price when and if you choose to sell. It will also save you from having large and unexpected repair issues that insurance will not cover, giving you that piece of mind. So put away the winter mats and boot trays and get ready to enjoy warmer weather in a well-protected and dry house.
Finally, don't for get to "spring forward" this Sunday, March 8 by moving all your clocks forward by 1 hour.
Want to chat more about preparing your house for spring? Leave a comment below or get in touch with me anytime.