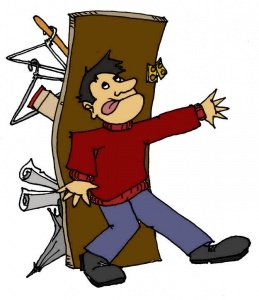 If you are considering listing your house for sale this spring, there are several things you can do to enhance the appeal of your home and prepare it for sale both inside and out.
Curb appeal
The first thing a potential buyer will see is the exterior of your home. This is your first chance to influence and court potential buyers. Just like a book cover can influence potential readers to pick it off a shelf, great curb appeal will influence buyers to visit your home. The goal is to drive traffic to your home, increasing the probability of a quick sale at the desired selling price. Click here to read my blog about 4 budget friendly ways to enhance your home's curb appeal.
Staging
If you're selling your home, you have to fully commit to highlighting why your property is different from all the others for sale, especially in a buyers' market. I always recommend staging to my clients, as it is a minimal investment that brings great returns. Your Realtor® should be able to recommend an experienced home stager to bring in furniture, rugs and wall art that will appeal to perspective buyers. However, you can also accomplish similar results by taking smaller steps to stage your home. People looking at your home need to be able to visualize living there. So take your babies, pets, and family reunion photos off the walls and trade them in temporarily for well-placed generic photos or modern wall art. Next, look at the furniture you already have and make sure that it is not cluttering the room and making it look smaller. Anything that is unnecessarily taking up space should be moved somewhere else or put into storage. Another easy staging trick is to improve your lighting by replacing heavy dark window coverings with light, open and airy curtains. Finally, liven up your home and brighten your space with some fresh spring flowers.
Declutter
Declutter every single room in your home. This may seem daunting, but when you sell you will need to do it anyways, so think about it as a prepacking exercise. Start with the counters and coffee tables and remove all of your papers, mail, magazines and anything else that can make your room look untidy. Next, look at all your cupboards, closets and storage spaces and remove everything you don't immediately need. Remember – it will be more difficult for a potential buyer to visualize living in your home if it's crammed with all of your personal stuff. If you have lots of extras (like seasonal clothing or sports equipment) cluttering your closets, your basement or your garage, consider renting storage space or a "pod". In the end, it will take you less time to tidy up for last minute buyer visits, and the space will be much more appealing.
These are just some of the things you can do to improve the appeal of your home and set yourself up for a quick and easy sale. For more information, or additional tips and tricks, don't hesitate to get in touch!