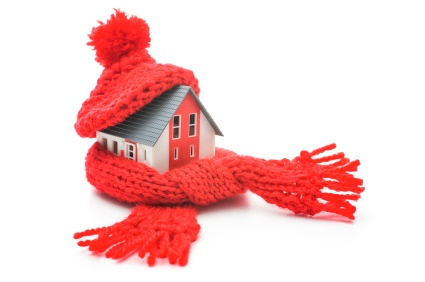 As summer in Ottawa sadly comes to end, you might want to consider taking some time this long Labour Day weekend to take care of some minor household fixes and winter preparation.
Continue reading this blog for tips on getting your property's outdoor, indoor, and garage spaces ready for the cold months to come.
Outdoor
Now is a good time to give the exterior of your house its annual check-up.
Roof - Grab some binoculars and get a close look at your roof. Make sure there are no missing, loose, or damaged shingles. If you do spot some problems, contact a roofer and see if repairs are required prior to the winter to save yourself a potential problem down the road. A good roofer will inspect your roof and take pictures of potential problem areas free of charge. If repairs are needed, make sure you get multiple quotes from each vendor and recommendations from their previous clients.
Gutters and Downspouts - Make sure that your downspouts and gutters are free of debris. If gutters are clogged, water can back up against the house and damage the roofing, siding, and wood trim. This can lead to leaks and ice dams as the temperature falls below zero.
Finishing Touches – Trim back bushes and trees. Put away your seasonal furniture. Prepare your garden beds. Cut your grass (hopefully for the last time this season). Replace all of your outdoor lightbulbs (because the last thing you want to be doing in -35 weather is changing a lightbulb). Check to make sure all your windows and doors are properly sealed against drafts.

Indoor
While not as vulnerable to the elements, your indoor spaces also need some tender loving care.
Furnace - Plan ahead! It is always good to contact a technician to come and service your gas furnace prior to the first cold-snap, when they will inevitably be swamped with requests. If you call now and schedule an appointment for mid to late October, you will already be guaranteed a service visit. This way you can sleep easy knowing that your furnace will be in good running order when the temperature begin to drop. Also, be sure to buy extra furnace filters now so that you can change them without hassle during the winter months.
Winterize your Air Conditioner - Invest in an air conditioner (AC) cover to help extend the life of the unit. But remember – if you are going to cover your AC – make sure you turn off the direct power to the unit at your electrical panel. The last thing you want is for your thermostat to trigger the AC when it is covered, as this will cause damage.
Reprogram your Thermostat – In the summer months, you likely had the house cooled when you were home and allowed the temperature to rise when you were out. Now it's time to adjust the thermostat to accommodate the winter temps. As a guide to reduce costs, refer to Hydro Ottawa's time of use rates.
Check all Home Safety Devices – This may seem minor, but it's actually a legal requirement for home owners to have a working smoke alarm on every story and outside all sleeping areas. In addition to the required smoke alarms, Ontario also requires home owners to have a working carbon monoxide alarm. Additional safety equipment including fire extinguishers, flashlights, and emergency preparedness packages should also be checked and/or prepared.
Garage
Car - Get your snow tires ready and schedule an appointment with your mechanic to avoid the first snowfall rush. To make sure your wheels do not ware prematurely, wait for the temperature to dip below 5 consistently before making the changeover to winter tires. Take a look at the extended forecast and plan accordingly. But don't wait too long, or you may be stuck with your summer tires throughout the first few weeks of snowfall. Now is also a good time to check your fluids, oil, battery, lights, and windshield wipers. Top-up lower fluid levels and replace worn out materials. A car emergency kit is always a good idea, especially if you are planning road trips over the winter months.
Winter Equipment - Service your snow blower and get those shovels ready. Go to the local hardware store and stock-up on ice-melt and sand to ensure you can maintain a safe property during those snowy and ice filled months ahead.
Now that you have taken the time to prepare your home, you can sit back, relax, and enjoy the knowledge that you are fully prepared to face the coming months. Now is the time to enjoy your favorite summer activity while you still can, so get out there and savour the remainder of summer!
Don't hesitate to get in touch with me with any general real estate questions, or to learn more about what you can do to prepare your property for Ottawa's cold winter months.