As a REALTOR® working in Ottawa, one of the questions I get asked most is what neighbourhoods I recommend and why. That very question is what inspired the idea for this new blog series.
If you're new to the city, it can be overwhelming to decide what neighbourhood is right for you. Over the coming weeks, I will be featuring different neighbourhoods throughout Ottawa, providing a bit of insight about location, residents, and amenities.
The first neighbourhood that I'm going to feature is Qualicum-Graham Park, located in the West-end of the city, enclosed to the north by the Queensway, to the west by Richmond Road, to the south by Baseline Road, and to the east by Morrison Drive. I know this area well – my wife and I have lived close to this neighbourhood for many years.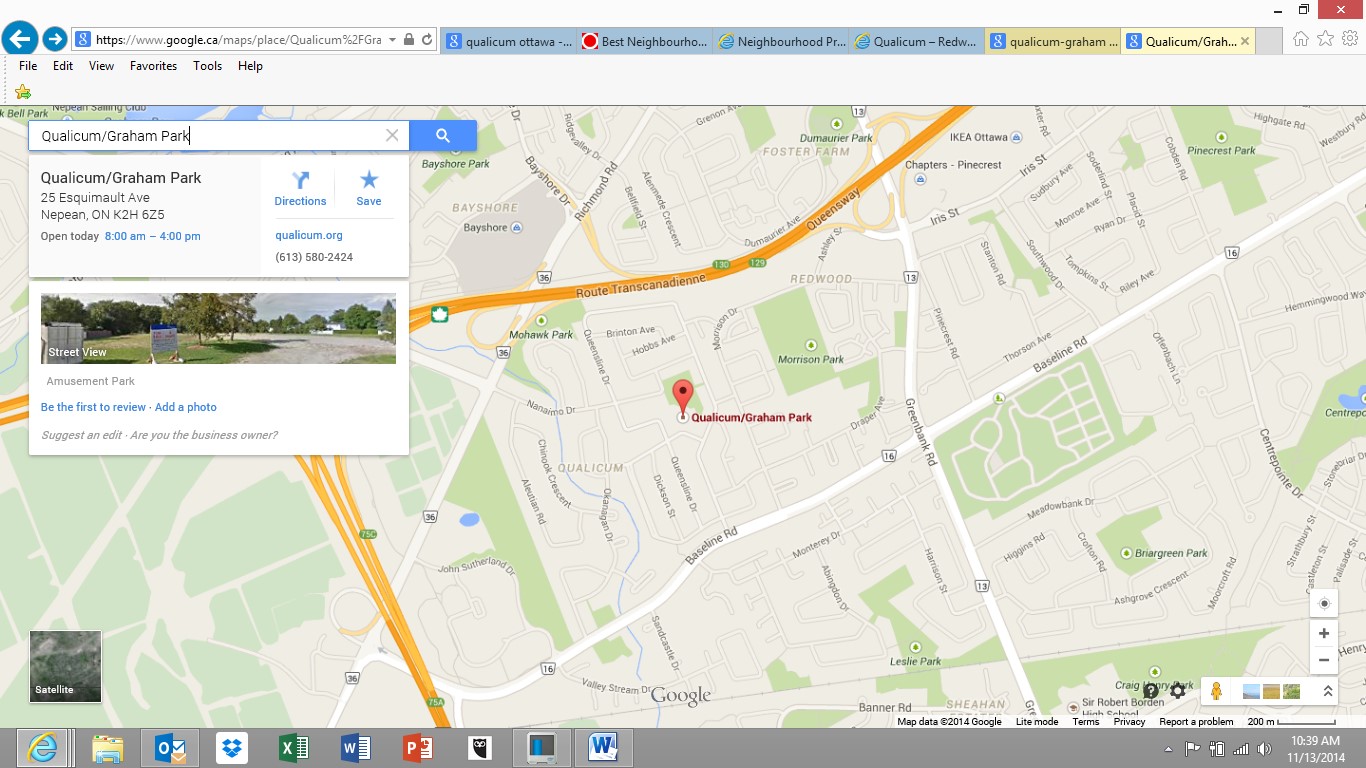 Qualicum-Graham-Park's safe, convenient location makes it popular with families. About half of Qualicum-Graham Park's residents have kids living at home. Real estate wise, many of the area dwellings are two-story executive homes situated on large lots, built in the 1960s and 1970s. However, adjacent to this neighbourhood there are also a number of townhomes, and hundreds of new condo units are currently being built, revitalizing the entire area. There are unique mid-century homes with large lots close to the highway make the area appealing to buyers who are purchasing the property for the long-term.
The area features two schools; a Catholic High school and an Alternative School. Many residents attend Pinecrest Public School to the east and Sir Robert Borden High School to the south. Another unique feature of the community is that it hosts an abundance of green space for residents to enjoy – there are numerous parks, a creek, and the adjacent Greenbelt.
For amenities, Qualicum-Graham Park has easy access to the Queensway, allowing residents to easily get anywhere in the city quickly. The area itself is home to The Queensway Carleton Hospital, and is next to Bayshore Shopping Centre. Pinecrest Shopping Mall, home to the largest IKEA store in the country, is also minutes away, with surrounding businesses such as Chapters, Starbucks, terra20, Milestones Restaurant, and more.
In 2011, Ottawa Magazine named Qualicum as one of the best neighbourhood enclaves in the city. I absolutely agree – if you are looking for a quiet, safe, family-friendly neighbourhood, Qualicum-Graham Park could be for you.