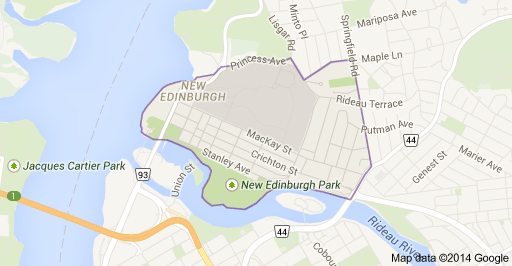 For young professionals, Ottawa is finally coming out of its shell.
Over the past several decades, the expansion of satellite suburban communities catering to young families was the norm. The term attributed to this trend today is "urban sprawl" - and although these communities are perfect for young families, the continued expansion of our cities was not seen as sustainable.
In response to this, cities across Canada looked to a new trend known as "intensification." For the city of Ottawa, this means increasing the population of the city inside the greenbelt and along major transit lines to provide for a more pedestrian friendly city. The indirect benefit of intensification is the sudden re-emergence of long forgotten neighbourhoods that exist along major transit lines. These emerging neighbourhoods are among the best neighbourhoods for young professionals to buy in to the real estate market for the first time.
An example of this is a community called New Edinburgh. New Edinburgh is adjacent to the Ottawa River just east of the downtown core. Its location provides for a moderate walk into the core or a quick bus ride when the weather is less cooperative.
New Edinburgh has a wide variety of properties ranging from affordable condos to multi-million dollar homes. The neighbourhood also includes various embassies, the official residences of the prime minister (24 Sussex), and Rideau Hall, the official residence of the Governor General of Canada.
With the prime minister and the governor general living in the neighbourhood, it is no surprise that the main occupation of residents is social sciences, education, and government. The typical resident is between the ages of 20-49 years old, English speaking, and has a university degree - making it an ideal neighbourhood for the young professionals of the city.
Young professionals living in New Edinburgh can take advantage of their proximity to local pubs and restaurants like the New Edinburgh Pub and Fraser Café , or hang out in the local Bridgehead coffee shop. For activities in and around the neighbourhood, there is The New Edinburgh Community and Arts Centre (NECTAR) – which provides all sorts of activities from meditation and Yoga to martial arts and dance.
Click here to learn more about what New Edinburgh has to offer, or get in touch and I would be happy to show you around.