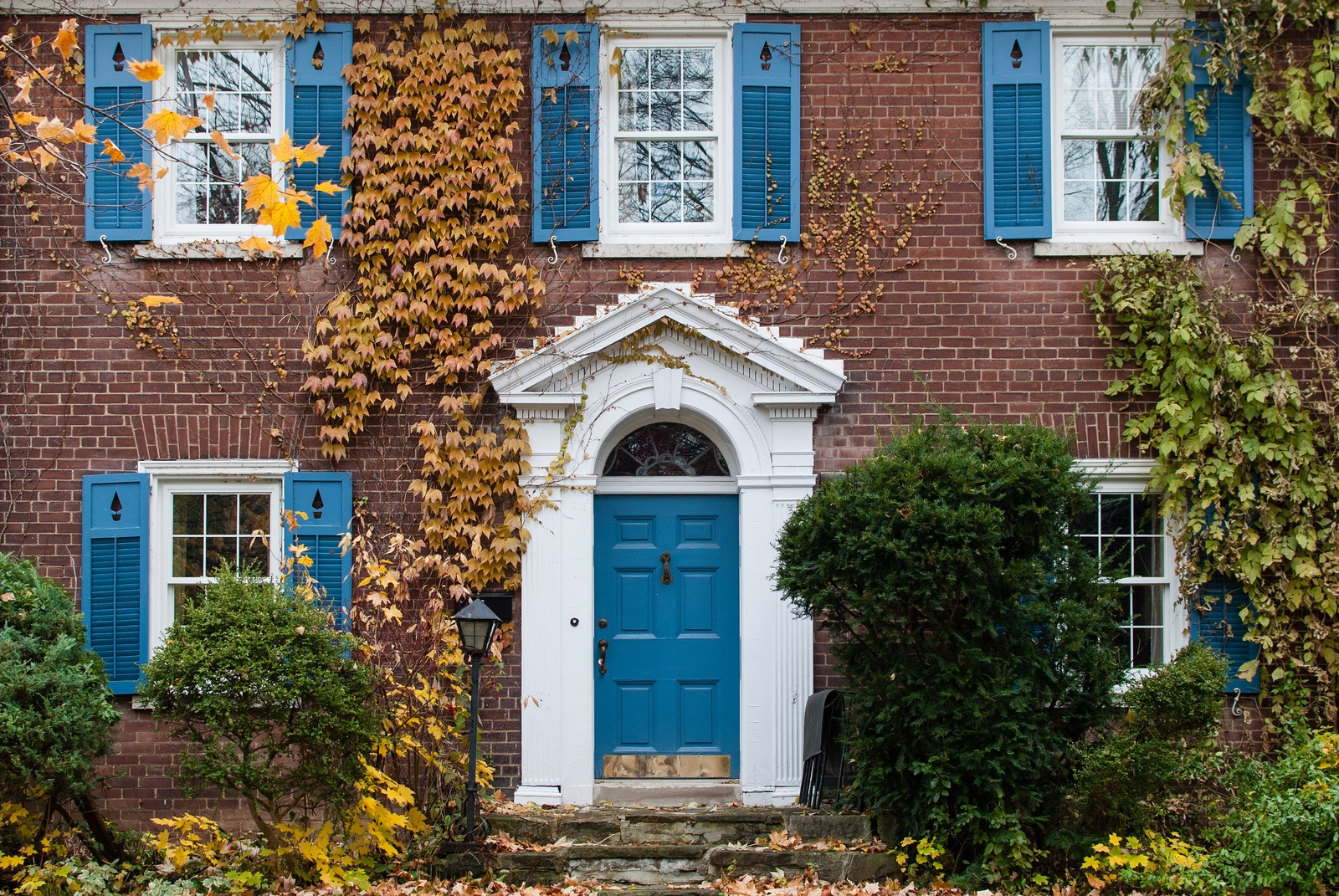 There are many different options to consider if you are thinking of selling your home and want to enhance its curb appeal, or if you simply just want to take some steps to freshen up its exterior. The exterior of your home is the first thing a potential home buyer will see when they arrive. Let's face it – first impressions matter, and the appeal of the exterior can and will have an impact on the sale price of your home.
Of course money and time are always a consideration when choosing what to do. Below are some straightforward, inexpensive projects that will increase curb appeal and make your home appear better then ever.
1. Freshen up the exterior paint
Putting a fresh coat of paint on your front door, garage and windowsills will freshen up the look of your home. Not decorating savvy and unsure what colours to pick? Gather colour combination ideas from recent issues of home decorating magazines, or take a look at new house constructions in your community. A fresh paint job has the power to transform the look of your house in less time and for less money than any other remodeling project. Make sure you stick to common, contemporary colours to ensure that it will appeal to the greatest number of people.
2. Upgrade your outdoor lighting
As Mike Holmes wrote in a recent National Post article, "Most people figure that a couple of lights at the front of the house, one in the back and maybe one on the side are all they need. But the lighting around your home influences a lot of things, including safety and curb appeal." If you have been to any model homes recently you may have noticed that exterior lighting is becoming more complex and common. Lighting adds to the overall curb appeal by creating a sense of openness, warmth and security. First ensure that all existing lighting is working properly and that the light has been cleaned of dirt and bugs. Then take steps to either add or improve the lighting around the exterior of your home by taking into consideration the need and purpose of the lighting. Since we are now in fall, the days are getting shorter - making it more of a possibility that potential buyers may be coming when it is dark out. Create the right setting with well-placed lighting to set the right tone for potential buyers.
3. Fix your driveway
Driveways, just like the rest of your house, need to be maintained. Driveways are constantly exposed to a number of elements including heat, water and ice – all which can impact the look or even the integrity of the surface. Faded driveways need to be resealed and cracks need to be repaired. Resealing your driveway isn't a difficult job, but it can be a messy one. Make sure you take the time to plan out all the steps and pick up all the materials needed before you start. Most importantly, pick a weekend that is forecasting nice weather to give you enough time to get the job done.
4. Maintain or create a garden
Well cared for and maintained gardens can really add to the curb appeal of a home. Take the time to add fresh soil, clean garden beds, pull weeds and plant colourful flowers that compliment your home. If your home currently doesn't have a garden you can instantly create a feel of a garden by adding a variety of planter boxes or other containers filled with plants and flowers to bring some life to the exterior of your home.
If you have any questions about any of the above projects, or want to learn more about preparing your home for sale, don't hesitate to leave a comment below or get in touch by email or phone.